Training
Whether you participate in a Private Education Course, or enroll in one of our industry specific Certified Recruiter Programs, the goal remains the same: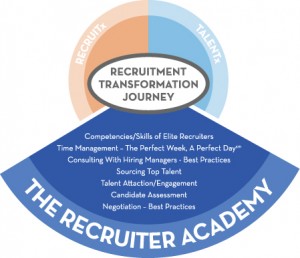 Learn the latest Best Practices in recruiting and sourcing methodologies, tools, and techniques.
Take action on the things you learn to become an Elite Recruiter and an Elite Sourcer.
Take a moment to check out Our Methodology and our array of recruiter education and recruiter training programs that will benefit you and your organization.
The RACR Program has been approved for:
16.5 PDCs toward the SHRM-CPSM or SHRM-SCPSM
16.5 HRCI credit hours toward PHR®, SPHR®, or GPHR® certification
16.5 NAHCR credits toward CHCR credential
Have you already attended the RACR course or are you an existing client? Would you like to learn more advanced sourcing techniques? We are pleased to introduce you to the Recruiter Academy Advanced Sourcing program! Learn more here.