Advanced Sourcing Program
Advanced Sourcing SCHEDULE AND PRICING
The Recruiter Academy Advanced Sourcing program is the latest offering by . This web-based education program is 100% designed for healthcare recruiters whose focus on sourcing is either just one component of their talent acquisition role or is their role full-time.
How is the Recruiter Academy Advanced Sourcing Program Different?
It takes commitment, dedication, and intentional work to become an Elite Sourcer. We know. We've researched and benchmarked the performance of elite-performing recruiters and sourcers for years and trained 20,000+ recruitment professionals in The Recruiter Academy over the last two decades.
The Advanced Sourcing program is advanced training for the talent sourcer or recruiter sourcer seeking to advance their sourcing expertise. But this is not a crash course. Our instructor-led model delivers interactive training over five weekly 90-minute live webinar sessions with starting dates prescheduled by the Recruiter Academy. This way, students can absorb, retain, and apply the concepts and principles gradually over time.
What Will the Advanced Sourcing Program Do for Me?
Hone ability to think beyond restrictions
Enhance mining ability by improving tech-savviness
Foster healthy competition and risk-taking by enabling your curious nature
Strengthen passion for the hunt
Improve lead conversion leveraging a sourcer's teacher/advisor skills
Enable greater contribution to your organization's growth and success
Prerequisites
The prerequisites for the Advanced Sourcing program are:
Attendance at a Recruiter Academy Certified Recruiter program
OR
Current client of our advisory services
The Advanced Sourcing program builds on the skills and competencies developed through the Recruiter Academy Certified Recruiter (RACR) program. If you are a beginner sourcer, please take the RACR course first – it includes core modules covering the basics of sourcing including search strategies, candidate pipelining, and inbound/outbound approaches.
If you prefer a private Advanced Sourcing program just for your organization, please contact us to schedule. With a minimum of 5 students, our instructors can customize the curriculum to address the specific needs and interests of your team or organization. A half-day onsite session is included that covers a portion of the program if permitted by your state's COVID-19 measures. Otherwise, this portion of the program will be web-based.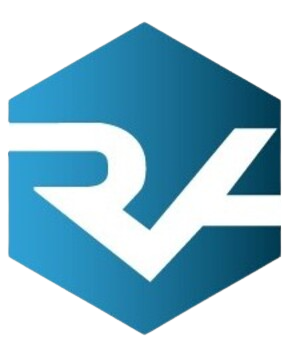 THE RECRUITER ACADEMY MISSION STATEMENT
"To validate knowledge and implementation of "Best-in-Class", ethical recruitment methodologies, tools, and techniques and develop a passion for continuous improvement and lifelong learning!"